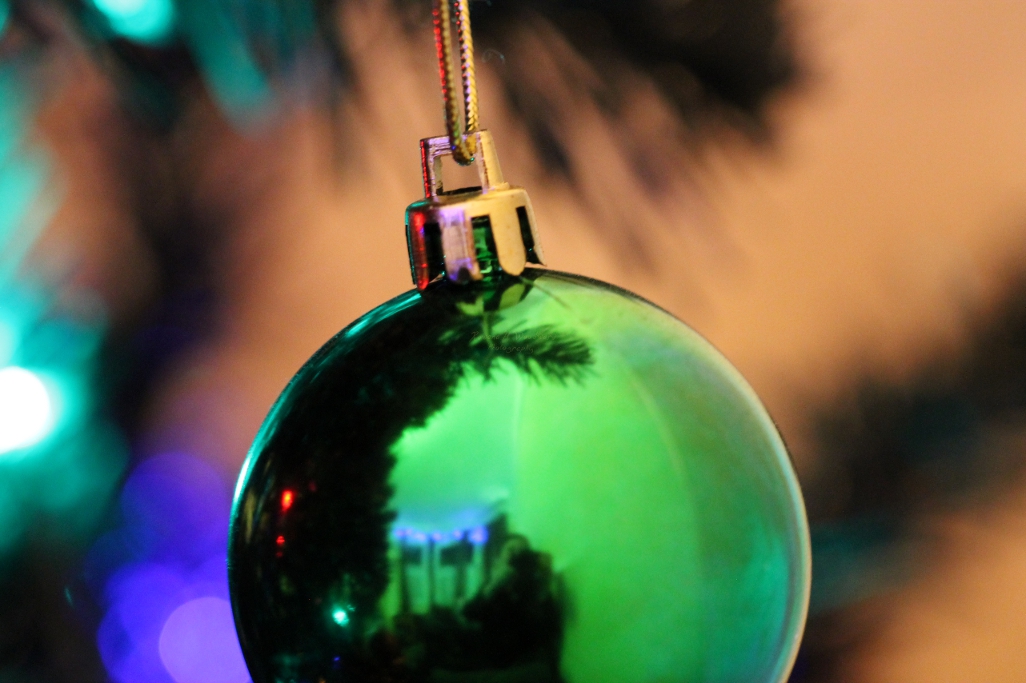 This year I am feeling fairly festive. I feel a real sense of the hope of Christmas. The potential of something new beginning. There has been a lot that God has done in me this year to see myself differently. Once again He has helped me to build on those gifts and skills that were always there under the surface, but I had buried and convinced myself were doomed to failure. It is very difficult to have a correct self image these days, as so much is distorted to 'do whatever feels good to you'. Christmas often gets lumped in with that. 'Eat what you like… go on… because Christmas.'
I feel festive in that I am not looking at buying mountains of Christmas food, in fact the opposite is true. After years of over-eating, I am truly sick of seeing that amount of food. This year we are going for what we would usually have as a Sunday roast, but a bit extra. I have not in anyway felt the need to buy Christmas chocolate, as I realised last year that I will be given more than enough. In fact last year's Christmas chocolate made it all the way through to Easter! There is also the plus that by not over-eating, there is no need to join a gym in January.
Christmas is often a time of distractions, of presents and new things to fill our lives with. A time to satisfy ourselves with how great we are and how great others think we are. This is sometimes a bitter time when we cannot do that, cannot fill the gap inside with stuff. We try to distract ourselves with the festive fluff, the experience of Christmas, rather than the original reason behind it all. Sometimes there is a glimmer as we watch children perform on a stage and attempt to say 'census'. Do we take it in?
Christmas is a special time of year where we remember that God sent His one and only Son to earth. God became man. He was born in abject poverty in a stable with animals. No twinkling decorations, no stacks of chocolate, and no turkey. There were presents however, but not what you would generally give to a new baby. Gold, frankincense, and myrrh. Expensive gifts from a long way away. Both frankincense and myrrh are from a tree sap, but were generally quite a morbid gift as they were used for burial. Upon Jesus' birth, so was foretold His death. This is where we realise that the God-child, doesn't stay a baby. He grew up. Thirty odd years later He became the man he was destined to be, the Saviour of the World.
Many people find it difficult to reconcile that happy fluffy view of Christmas, soft cuddly animals in a stable, with the blood and gore of the Cross. The reason for the first, was always the plan for the second. His birth will forever be a sign that He came to die. Jesus came to live as a man, but to be the Son of God, to live a life free from wrong-doing. To then take the blame for the rest of humanity, to pay the ultimate cost, in order for humanity to be forgiven and brought back to God. The bottom line, the reason this is possible. Jesus overcame death. He came back to life. He is able to give life to all who will accept Him into their lives. That hole we try to fill with presents, self worth and other stuff. There is only One that fits inside. Jesus.
When that happens a new story begins, one where your life is changed forever and the reason you were born starts to happen. There is a plan and a purpose for each of us. We have a choice, either we hide away from it, in a life in a world where we are the most important, or we put our Maker first, who knows us inside and out.
Merry Christmas.