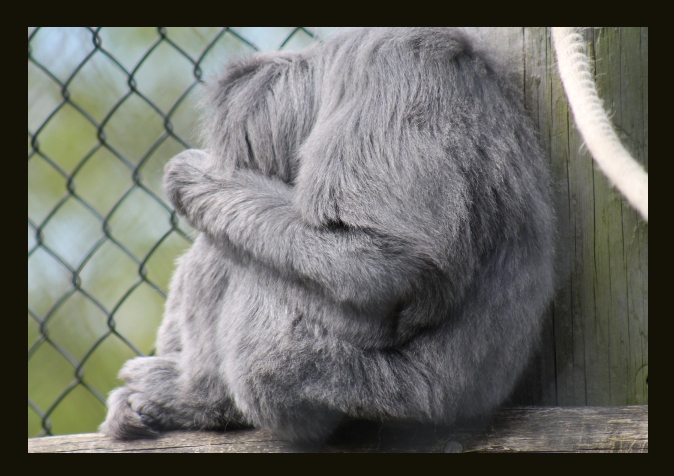 When you look around the world you can't help but realise the finite nature of things. The way that things decay and rust. The way we all get older, and at every new birthday it brings the realisation that we need to do more with our lives. 'Things will be different this year,' we tell ourselves. It also gets more difficult after a particularly tough year, or when we reach a milestone and then wonder, 'what's next?'. How is it that the world around us seems to degenerate so fast? Yet again our stuff, our cars, our laptops, our mobile phones have broken.
There is a longing for the new. For things to be in a 'perfect moment'. So many people spend their lives in search of perfection. They think that if only they had enough money, or stuff they would be happy. If only the family could be as it was in that 'perfect moment', then it would all be fine. It would be complete. If only I were on holiday, away from the daily grind and stay there forever in that perfection.
Of course it is all a lie. If we were to stay in that perfect moment, it would not be perfect. The world would step in. It would rain on the beautiful beach and we'd want to come home. People would be people at the perfect family gathering and say the one thing that ruined it all. We'd run out of stuff to buy, or just not use the stuff we had. If you ever play the Sims3 and use the money cheat, you suddenly realise that there is no point to the game. We realise that all these versions of 'perfection' don't in fact satisfy, and don't complete us.
Sometimes people feel that if they just fit into a box created for them that they will become complete. They even create new boxes to put themselves into and invite others to join these new ways of forming identity. All the while they forget that a box is still a box whether you make it or someone else does. A box can constrict the person inside, stifle and suffocate. It doesn't make you whole just because you exist with certain parameters. Each of these boxes contain a flaw, or many flaws, not just the problem of stagnation. They are our boxes and we are flawed. We are human, if we try to make it by ourselves we will fail to become all that we can be, we will never be whole. If we try to force ourselves, to contort ourselves to fit into a box, then life will become very uncomfortable, and we run the risk that the box will just collapse around us.
In order for something, or someone to grow, or even to stand, there needs to be the correct support. We cannot think that we can plant something and just hope it will grow because we labelled it correctly. Just because we call a plant something and tell it to do something will not make it become productive. It needs the correct conditions to grow and become what it should be. There also needs to be a correct foundation for any kind of work, for any kind of person. It is great when people have the perfect family (which doesn't exist), all the cash they could ask for and a dream to go and do. Yet, somehow, they still are not whole. To be whole, we need to stand on, or rely on something greater than ourselves. Drawing strength from those in the same, or a weaker position can help in the short term, but there is a finite amount that you can gain from them, and in the long run, you can end up hurting yourself and them in the process. People all have a breaking point. There is a point when we have to decide for ourselves where do we put our feet? Do we rely on others and continue the same pattern stumbling through the same difficulties, or do we find strength from something greater than ourselves in order to grow?
God made us, He has a plan for every life (whether we choose to follow it or not), He has unending strength. He is always watching, and will never get tired of us, no matter what. He fills in the gaps in our reserves and gives us a firm foundation to stand upon. Most of all He makes us whole. He made us for a purpose, and there is no upper limit on that. There is no box, just an eternity where everything gets better and never degrades. If we let Him into our lives, there will always be more exciting things to do, and it won't ever be dull. He doesn't leave us to it, He meets the impossible and goes above and beyond it. He knows what is good for us, and His plans are for us personally. It is so difficult to stress this without resorting to cliché, and I will try my level best not to.
That moment Jesus died for the world everything changed. He defeated death, and sin and rose again to life. He made it possible for us to become whole, made it possible to laugh at death and say that we are set for eternity. When we say we want Him in our lives we can achieve more than we could ask or imagine. I know that when I stand by myself I fall flat on my face again and wonder what happened. When I stand in God's will and His purpose for my life, then nothing can move me from where I stand. I am whole.